How to find Full Text through EndNote
Update : 2016-04-12 by PNU Library
Views : 0
Comments : 0
1. Setting up User Environment

2. How to search Full Text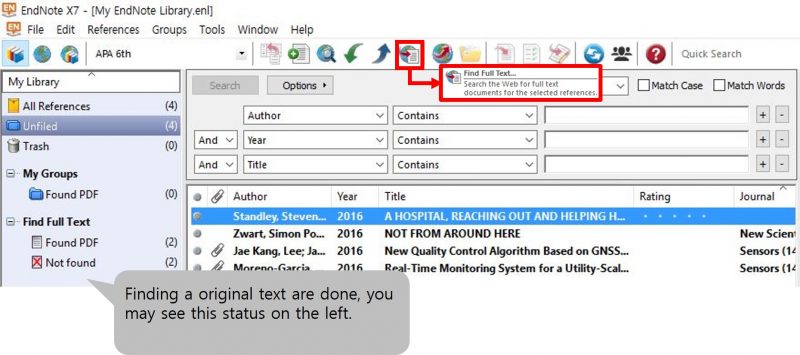 If you checked "Automatically invoke Find Full Text on newly-imported references" Full Text will be found automatically
If you did`t checked, Click the "Find Full Text" button.
3. When you fail to search

When the Find Full Text search is not completed, using right side of mouse, click URL and OpenURL Link.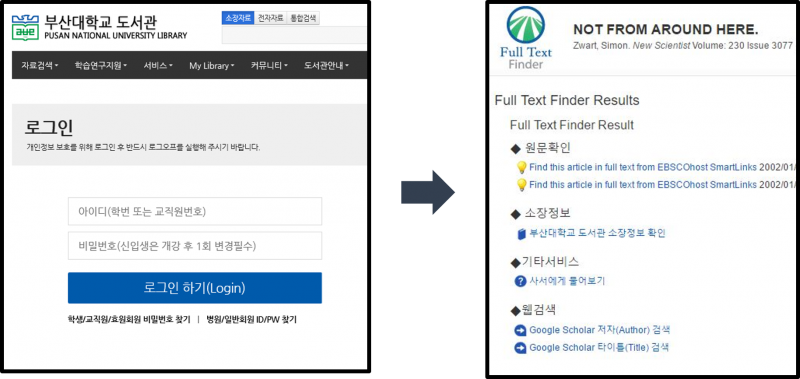 When you select  Open URL Link,  PNU Library will be automatically connected. Then, you may find original thesis after log-in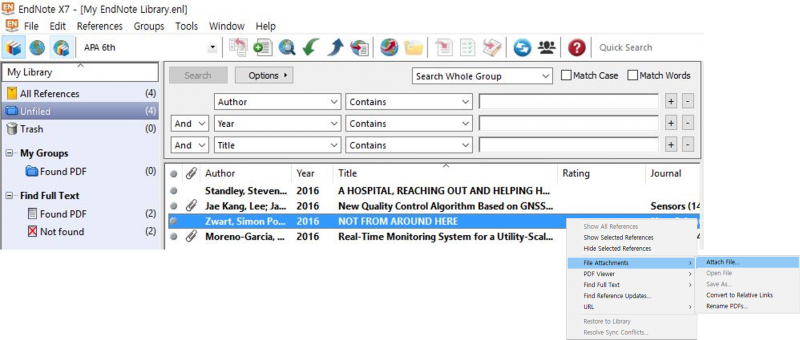 After download, Click the citation file using the right side of mouse File Attachment > Attach File. Then, You can integrate Citation file and Original thesis