소장자료
LDR
05188nam a22006135i 4500
001
0100737766

▲

003
DE-He213

▲

005
20231004164902

▲

007
cr nn 008mamaa

▲

008
210929s2021 sz | s |||| 0|eng d

▲

020

▼

a9783030876265

▼

9978-3-030-87626-5

▲

024
7

▼

a10.1007/978-3-030-87626-5

▼

2doi

▲

050
4

▼

aQ334-342

▲

050
4

▼

aTA347.A78

▲

082
0
4

▼

a006.3

▼

223

▲

245
1
0

▼

aKI 2021: Advances in Artificial Intelligence

▼

h[electronic resource] :

▼

b44th German Conference on AI, Virtual Event, September 27 – October 1, 2021, Proceedings /

▼

cedited by Stefan Edelkamp, Ralf Möller, Elmar Rueckert.

▲

250

▼

a1st ed. 2021.

▲

264
1

▼

aCham :

▼

bSpringer International Publishing :

▼

bImprint: Springer,

▼

c2021.

▲

300

▼

aXVIII, 372 p. 134 illus., 101 illus. in color.

▼

bonline resource.

▲

336

▼

atext

▼

btxt

▼

2rdacontent

▲

337

▼

acomputer

▼

bc

▼

2rdamedia

▲

338

▼

aonline resource

▼

bcr

▼

2rdacarrier

▲

347

▼

atext file

▼

bPDF

▼

2rda

▲

490
1

▼

aLecture Notes in Artificial Intelligence ;

▼

v12873

▲

505
0

▼

aCirculant Maximum Variance Bases -- Quantified Boolean Solving for Achievement Games -- Knowledge Graph Based Question Answering System for Financial Securities -- Semi-unsupervised Learning: An In-depth Parameter Analysis -- Combining Transformer Generators with Convolutional Discriminators -- Explanation as a process: user-centric construction of multi-level and multi-modal explanations -- Multi-Type-TD-TSR - Extracting Tables from Document Images using a Multi-stage Pipeline for Table Detection and Table Structure Recognition: from OCR to Structured Table Representations -- A high-speed neural architecture search considering the number of weights -- Semantic Segmentation of Aerial Images using Binary Space Partitioning -- EVARS-GPR: EVent-triggered Augmented Refitting of Gaussian Process Regression for Seasonal Data -- Selective Pseudo-label Clustering -- Crop it, but not too much: the effects of mask-based image preprocessing on the classification of skin lesions . . . . A Demonstrator for Interactive Image Clustering and Fine-Tuning Neural Networks in Virtual Reality -- HUI-Audio-Corpus-German: A high quality TTS dataset -- Negation in Cognitive Reasoning -- Learning to Detect Adversarial Examples Based on Class Scores -- An agent architecture for knowledge discovery and evolution -- Demystifying Artificial Intelligence for End-Users: Findings from a Participatory Machine Learning Show -- Recent Advances in Counting and Sampling Markov Equivalent DAGs -- Approach to Reduce the Number of Conditional Independence Tests in the PC Algorithm -- Unsupervised Anomaly Detection for Financial Auditing with Model-Agnostic Explanations -- Approximation of Symmetries in Dynamic Probabilistic Relational Models -- Towards More Explicit Interaction Modelling in Agent-Based Simulation Using Affordance Schemata -- Critic Guided Segmentation of Rewarding Objects in First-Person Views -- Self-Supervised Domain Adaptation for Diabetic Retinopathy Grading using Vessel Image Reconstruction -- BehavE: Behaviour Understanding through Automated Generation of Situation Models.

▲

520

▼

aThis book constitutes the refereed proceedings of the 44th German Conference on Artificial Intelligence, KI 2021, held in September/October 2021. Due to COVID-19 pandemic the conference was held virtually. The 16 full and 4 short papers with one extended abstract were carefully reviewed and selected from 59 submissions. As well-established annual conference series KI is dedicated to research on theory and applications across all methods and topic areas of AI research.

▲

650
0

▼

aArtificial intelligence.

▲

650
0

▼

aImage processing—Digital techniques.

▲

650
0

▼

aComputer vision.

▲

650
0

▼

aComputer engineering.

▲

650
0

▼

aComputer networks .

▲

650
0

▼

aEducation—Data processing.

▲

650
1
4

▼

aArtificial Intelligence.

▲

650
2
4

▼

aComputer Imaging, Vision, Pattern Recognition and Graphics.

▲

650
2
4

▼

aComputer Engineering and Networks.

▲

650
2
4

▼

aComputer Engineering and Networks.

▲

650
2
4

▼

aComputers and Education.

▲

700
1

▼

aEdelkamp, Stefan.

▼

eeditor.

▼

0(orcid)0000-0001-8435-5025

▼

1https://orcid.org/0000-0001-8435-5025

▼

4edt

▼

4http://id.loc.gov/vocabulary/relators/edt

▲

700
1

▼

aMöller, Ralf.

▼

eeditor.

▼

0(orcid)0000-0002-1174-3323

▼

1https://orcid.org/0000-0002-1174-3323

▼

4edt

▼

4http://id.loc.gov/vocabulary/relators/edt

▲

700
1

▼

aRueckert, Elmar.

▼

eeditor.

▼

0(orcid)0000-0003-1221-8253

▼

1https://orcid.org/0000-0003-1221-8253

▼

4edt

▼

4http://id.loc.gov/vocabulary/relators/edt

▲

710
2

▼

aSpringerLink (Online service)

▲

773
0

▼

tSpringer Nature eBook

▲

776
0
8

▼

iPrinted edition:

▼

z9783030876258

▲

776
0
8

▼

iPrinted edition:

▼

z9783030876272

▲

830
0

▼

aLecture Notes in Artificial Intelligence ;

▼

v12873

▲

856
4
0

▼

uhttps://doi.org/10.1007/978-3-030-87626-5

▲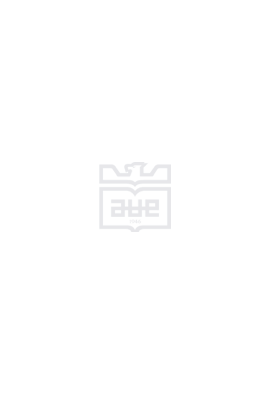 KI 2021: Advances in Artificial Intelligence[electronic resource] : 44th German Conference on AI, Virtual Event, September 27 – October 1, 2021, Proceedings
서명/책임사항
KI 2021: Advances in Artificial Intelligence [electronic resource] : 44th German Conference on AI, Virtual Event, September 27 – October 1, 2021, Proceedings / edited by Stefan Edelkamp, Ralf Möller, Elmar Rueckert.
형태사항
XVIII, 372 p. 134 illus., 101 illus. in color. online resource.
내용주기
Circulant Maximum Variance Bases -- Quantified Boolean Solving for Achievement Games -- Knowledge Graph Based Question Answering System for Financial Securities -- Semi-unsupervised Learning: An In-depth Parameter Analysis -- Combining Transformer Generators with Convolutional Discriminators -- Explanation as a process: user-centric construction of multi-level and multi-modal explanations -- Multi-Type-TD-TSR - Extracting Tables from Document Images using a Multi-stage Pipeline for Table Detection and Table Structure Recognition: from OCR to Structured Table Representations -- A high-speed neural architecture search considering the number of weights -- Semantic Segmentation of Aerial Images using Binary Space Partitioning -- EVARS-GPR: EVent-triggered Augmented Refitting of Gaussian Process Regression for Seasonal Data -- Selective Pseudo-label Clustering -- Crop it, but not too much: the effects of mask-based image preprocessing on the classification of skin lesions . . . . A Demonstrator for Interactive Image Clustering and Fine-Tuning Neural Networks in Virtual Reality -- HUI-Audio-Corpus-German: A high quality TTS dataset -- Negation in Cognitive Reasoning -- Learning to Detect Adversarial Examples Based on Class Scores -- An agent architecture for knowledge discovery and evolution -- Demystifying Artificial Intelligence for End-Users: Findings from a Participatory Machine Learning Show -- Recent Advances in Counting and Sampling Markov Equivalent DAGs -- Approach to Reduce the Number of Conditional Independence Tests in the PC Algorithm -- Unsupervised Anomaly Detection for Financial Auditing with Model-Agnostic Explanations -- Approximation of Symmetries in Dynamic Probabilistic Relational Models -- Towards More Explicit Interaction Modelling in Agent-Based Simulation Using Affordance Schemata -- Critic Guided Segmentation of Rewarding Objects in First-Person Views -- Self-Supervised Domain Adaptation for Diabetic Retinopathy Grading using Vessel Image Reconstruction -- BehavE: Behaviour Understanding through Automated Generation of Situation Models.
요약주기
This book constitutes the refereed proceedings of the 44th German Conference on Artificial Intelligence, KI 2021, held in September/October 2021. Due to COVID-19 pandemic the conference was held virtually. The 16 full and 4 short papers with one extended abstract were carefully reviewed and selected from 59 submissions. As well-established annual conference series KI is dedicated to research on theory and applications across all methods and topic areas of AI research.