소장자료
LDR
03752cam a2200000 a
001
0100608833

▲

005
20230522133134

▲

007
ta

▲

008
210416s2021 nyua b 001 0 eng c

▲

020

▼

a9781541619302

▼

q(hbk.)

▲

020

▼

z9781541619296

▼

q(ebk.)

▲

035

▼

a(KERIS)REF000019572006

▲

040

▼

aLBSOR/DLC

▼

beng

▼

cDLC

▼

d221016

▲

042

▼

apcc

▲

082
0
4

▼

a304.2

▼

223

▲

090

▼

a304.2

▼

bD923n

▲

100
1

▼

aDunn, Rob

▼

0321629

▲

245
1
2

▼

aA natural history of the future :

▼

bwhat the laws of biology tell us about the destiny of the human species /

▼

cRob Dunn.

▲

260

▼

aNew York :

▼

bBasic Books,

▼

c2021.

▲

300

▼

avii, 306 p. :

▼

bill. ;

▼

c25 cm.

▲

504

▼

aIncludes bibliographical references and index.

▲

505
0

▼

aBlindsided by life -- Urban Galapagos -- The inadvertent ark -- The last escape -- The human niche -- The intelligence of crows -- Embracing diversity to balance risk -- The law of inseparability -- Humpty Dumpty and the robotic sex bees -- Living with evolution -- Not the end of nature -- Conclusion: No longer among the living.

▲

520

▼

a"Biologist Rob Dun grew up listening to stories of the Mississippi River, how it flooded his grandfather's town of Greenville, swallowing up the townsfolk and leaving behind a muddy wasteland. Years later, Dunn discovered the cause of the great deluge. The Army Corps of Engineers had tried to straighten the river, cutting off its meandering oxbows in order to allow for the easy passage of boats. They had tried to bend nature to their own design. But as Dunn argues in A Natural History of the Future, nature has its own set of rules, and no amount of human tampering can rewrite them. We might think that we can meet the challenges of global warming by manipulating nature with our technology--and even that we can live without non-human life--but as Dunn shows, we can't. We not only rely on the natural world for food, but we need its microbes to carry out the most basic bodily functions. The rules of life, Dunn explains, are all-encompassing, governing where species are likely to abound, the inevitable arms race between humans and our predators, and even our own ignorance about nature. Collectively, these rules shed light on the future of life and our destiny, revealing where our visions for cities, roads, schools, and society at large run afoul of nature's inescapable dictates. The future we have been planning is one in which we try to hold back life. As Dunn argues, we cannot: Surviving or reversing climate change and other ecological catastrophes isn't just a question of reducing our carbon footprint with clean technologies or protecting ecosystems. It's not about "fixes." It's about working with nature, and so learning to live by the rules that entails. Drawing on topics as diverse as how microbes acquired during birth affect our health and what species might inhabit the crust of the Earth, Dunn reveals the surprising complexities of the natural world and the interconnectedness of life itself. Along the way, he offers plenty of simple lessons in how we can, individually and collectively, through environmental policy, make the lifestyle changes necessary to ensure our own species' survival. At once hopeful and practical, A Natural History of the Future offers a vision of our future in which humans and the natural world coexist symbiotically"--

▼

cProvided by publisher.

▲

650
0

▼

aNature

▼

xEffect of human beings on.

▲

650
0

▼

aHuman ecology.

▲

650
0

▼

aEnvironmental sociology.

▲

650
0

▼

aEcological forecasting.

▲

650
0

▼

aEnvironmental policy.

▲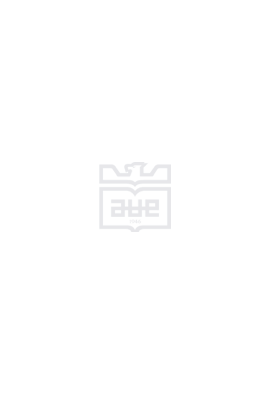 A natural history of the future : what the laws of biology tell us about the destiny of the human species
서명/책임사항
A natural history of the future : what the laws of biology tell us about the destiny of the human species / Rob Dunn.
발행사항
New York : Basic Books , 2021.
형태사항
vii, 306 p. : ill. ; 25 cm.
서지주기
Includes bibliographical references and index.
내용주기
Blindsided by life -- Urban Galapagos -- The inadvertent ark -- The last escape -- The human niche -- The intelligence of crows -- Embracing diversity to balance risk -- The law of inseparability -- Humpty Dumpty and the robotic sex bees -- Living with evolution -- Not the end of nature -- Conclusion: No longer among the living.
요약주기
"Biologist Rob Dun grew up listening to stories of the Mississippi River, how it flooded his grandfather's town of Greenville, swallowing up the townsfolk and leaving behind a muddy wasteland. Years later, Dunn discovered the cause of the great deluge. The Army Corps of Engineers had tried to straighten the river, cutting off its meandering oxbows in order to allow for the easy passage of boats. They had tried to bend nature to their own design. But as Dunn argues in A Natural History of the Future, nature has its own set of rules, and no amount of human tampering can rewrite them. We might think that we can meet the challenges of global warming by manipulating nature with our technology--and even that we can live without non-human life--but as Dunn shows, we can't. We not only rely on the natural world for food, but we need its microbes to carry out the most basic bodily functions. The rules of life, Dunn explains, are all-encompassing, governing where species are likely to abound, the inevitable arms race between humans and our predators, and even our own ignorance about nature. Collectively, these rules shed light on the future of life and our destiny, revealing where our visions for cities, roads, schools, and society at large run afoul of nature's inescapable dictates. The future we have been planning is one in which we try to hold back life. As Dunn argues, we cannot: Surviving or reversing climate change and other ecological catastrophes isn't just a question of reducing our carbon footprint with clean technologies or protecting ecosystems. It's not about "fixes." It's about working with nature, and so learning to live by the rules that entails. Drawing on topics as diverse as how microbes acquired during birth affect our health and what species might inhabit the crust of the Earth, Dunn reveals the surprising complexities of the natural world and the interconnectedness of life itself. Along the way, he offers plenty of simple lessons in how we can, individually and collectively, through environmental policy, make the lifestyle changes necessary to ensure our own species' survival. At once hopeful and practical, A Natural History of the Future offers a vision of our future in which humans and the natural world coexist symbiotically"--
소장정보
| 등록번호 | 청구기호 | 소장처 | 도서상태 | 반납예정일 | 서비스 |
| --- | --- | --- | --- | --- | --- |
북토크
청구기호 브라우징