Community
[REN] SAM Learning Information Guide 1st Semester Comment Writing Event
Writer 강승일
Date 2023.05.15
Views 295
Do you happen to know the "SAM Learning Information Guide" that is full of knowledge???
In order to support your learning, the library collects information necessary for liberal arts, self-development, and educational research and provides it through the SAM Learning Information Guide.
Why don't you share your own know-how about SAM learning information guide content with your classmates through comments and communication boards?
A total of 20 students who wrote on the SAM Study Guide bulletin board and comment section will receive a Starbucks Gifticon (10,000 won) voucher!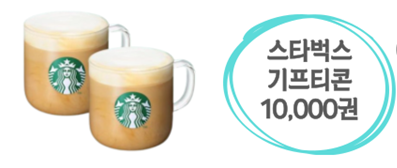 ---
Participation target: Undergraduate students who have taken or are taking compulsory and optional courses in liberal arts (areas 1-7)

Participation period: 2023.05.15. ~ 2023.06.16.

How to participate
 1. Log in to the library website
 2. Access to the SAM Learning Information Guide on the main screen of the library website
 3. Create a post by selecting either a comment box or a communication board in the Learning and Self-improvement Guide
When selecting a comment section in the Learning Information Guide
When selecting an in-platform communication board

① Read one of the learning and self-improvement guides

② Write a review in the comment section at the bottom of the guide article

    (100 characters or more)

 – Things you want to read and fix after reading the guide

 – Feel free to create your own learning know-how if you are taking or have taken the course

① Title is written by subject name

② Feel free to write your own know-how gained while taking the relevant course

(at least 100 characters)

    – Introduction to learning content (such as what you learn)

    – Introduction of reference books (video), etc. that helped with learning

    – Introduction of know-how in writing and testing assignments, etc

※ Users can participate in duplicate writing, but duplicate winners are not possible when selecting winners.
announcement of the winner: 2023.06.19., Announcement of the library website and individual contact will be scheduled

Selection criteria: Selection considering the sincerity of the contents and the fidelity of the information

Questions: Library Service Operations Team(051-510-1872)